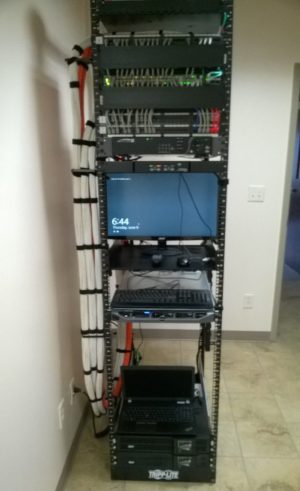 At this client's location we performed a combination network, server & equipment installation throughout the plant.
The MDF serves the office areas with two IDFs in the plant areas serving other parts of the building. Data lines were run to offices, fiber optic cable running to MDFs in other areas of the plant, which feed those areas with additional data lines.
We provide ongoing managed services for this client taking care of their servers, desktops, laptops and network equipment. We also managed their VOIP phone and paging systems.